Oakhill Newsroom
Are you ready for the Masquerade?
Posted 02/12/2020 04:44PM
Auction Night is Near!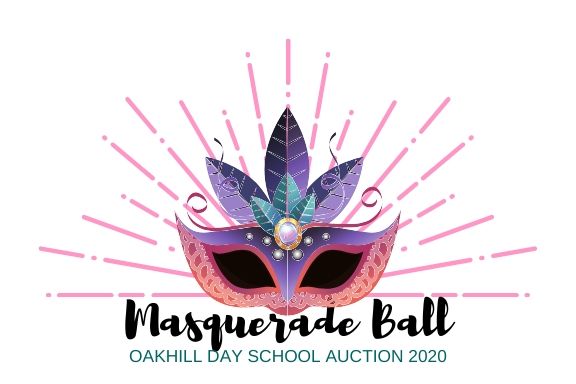 Our committee has worked incredibly hard to make this year's auction the most fun event of the year!
Oakhill's Masquerade Ball is:
Saturday, February 29
VIP Reception begins at 5:30 p.m. | General Admission 6 p.m.
What you can expect from this year's event?
New Food from Trezo Mare!
New Items and Packages in Live and Silent!
New Lush VIP Lounge!
New Children's Auction!
Live Music from The Local
Follow us on Facebook to be the first to see our packages as we begin teasing the catalog!
---
Got Tickets?
Purchase Masquerade Tickets Now!
*Contact the Communications Office with questions about billing event tickets to your Oakhill account. Sorry, we cannot bill VIP tables to your Oakhill account.
---
Silent Auction Ideas!
There is still time to make donations to the children's auction, and the Masquerade Ball silent and live auctions.
Items that we always look for include:
Gift Cards for restaurants and services
Vacation homes
Airline and Hotel Vouchers
Sports memorabilia
Hot toys/games for the kids!
Purses and Jewelry for the ladies
Anything used to stock a bar
---
Other Ways to Support the Auction
How would you like to support the Auction today?
---
Children's Auction Overhaul - Get Excited!
This year's Children's Auction is getting a few new attractions! This FREEfamily event is to give the students a chance to get in on the Auction fun. 
Wednesday, February 19
3:30-5:30 PM
Free Admission
This year, there will be:
Bidding on Children/Teen Items
Popcorn & Ice Cream Bar
Mouse Races
Jail and Bail
Make Your Own Mask
Karaoke
Photo Booth
Teacher Day Sneak Peek
Concessions
New this year are Mouse Races, a new craze in fundraisers! Place your bets on your favorite mouse to take home cold hard cash.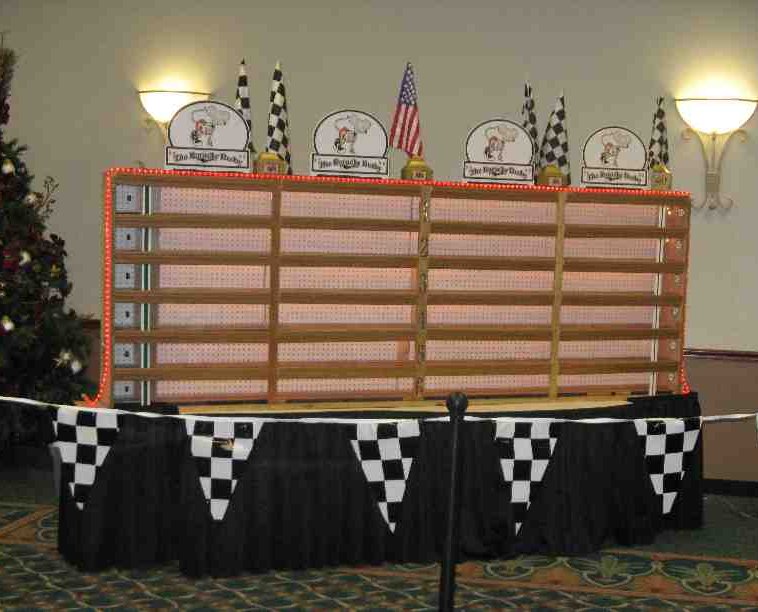 How does it work?
There are 6 races with a championship 7th race that pits the previous winners head-to-head for a Grand Champion Winner.
The race track is 10 feet long and stands upright on a skirted table. Each track is individually lit so everyone throughout the room can view all the action. Pick your favorite mouse and cheer them on during the race.
Between each race, tickets are sold starting at $2 each until each of the slots are filled. A mouse is placed on the Winner's (Roulette) Wheel and set free to wander. The first slot the mouse wanders into wins half the cash pot!
Want the opportunity to name a race winning mouse? Sponsor a mouse for $20! With your sponsorship you get to choose the name of your mouse. There are only 36 sponsorship spaces available and we expect them to go quickly so jump on the opportunity today!
---
Getting Started with Online Bidding!
HOW TO BID:
You can bid at the event or even from home!
1. Search for packages by name or number by using the magnifying glass or by choosing a category under the menu.
2.You can Bid the next increment or Bid More than the next increment. If you choose Bid More you can set your max bid. If your max bid is the highest, the system will automatically bid in your favor until you are outbid or until the auction closes.
3.To "watch" a package, select the star icon on the package.
4.You'll be notified if you're outbid at any point before the auction closes and you will see an Outbid notice at the top of your screen.
5.To get back to the main screen, click the house icon.
6.To view the packages you are bidding on, click the menu button and select Bids.
Thank you for your support!